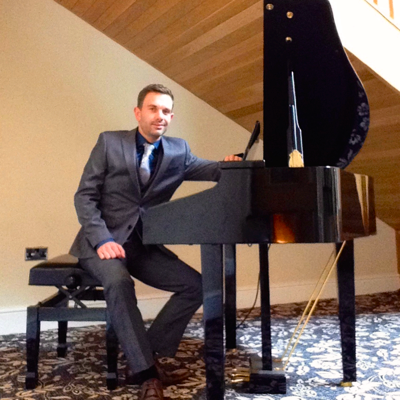 Craig Smith Music offers affordable function entertainment and music wedding packages in Lancashire and the North West from £140 as a solo wedding pianist (and even less if using a piano already at the venue!), with various duos also available.
Musicians for Lancashire Wedding Venues
We are proud to offer the best quality musicians for the following venues:
Pianist Alston Hall, Singer Alston Hall, Saxophone Alston Hall
Pianist Barton Grange Hotel, Singer Barton Grange Hotel, Saxophone Barton Grange Hotel
Pianist Bartle Hall, Singer Bartle Hall, Saxophone Bartle Hall
Pianist Beeston Manor, Singer Beeston Manor, Saxophone Beeston Manor
Pianist The Crofters Hotel, Singer The Crofters Hotel, Saxophone The Crofters Hotel
Pianist Eaves Hall, Singer Eaves Hall, Saxophone Eaves Hall
Pianist Farington Lodge, Singer Farington Lodge, Saxophone Farington Lodge
Pianist Haighton Manor, Singer Haighton Manor, Saxophone Haighton Manor
Pianist Heskin Hall, Singer Heskin Hall, Saxophone Heskin Hall
Pianist Hoghton Tower, Singer Hoghton Tower, Saxophone Hoghton Tower
Pianist Mitton Hall, Singer Mitton Hall, Saxophone Mitton Hall
Pianist Mytton Fold, Singer Mytton Fold, Saxophone Mytton Fold
Preston Guild Hall wedding pianist, Preston Guild Hall wedding singer
Pianist Ribby Hall, Singer Ribby Hall, Saxophone Ribby Hall
Pianist Samlesbury Hall, Singer Samlesbury Hall, Saxophone Samlesbury Hall
Pianist Singleton Lodge, Singer Singleton Lodge, Saxophone Singleton Lodge
Affordable wedding packages in Lancashire
Our North West wedding packages are designed to offer cheap wedding music ideas without scrimping on the quality of musicians. Our musicians are amongst the best Lancashire wedding music options at affordable prices, and include superb Lancashire wedding singer and Liverpool wedding singer options.
Affordable Preston wedding music ideas
Our affordable music wedding packages in Preston include a Preston wedding pianist offering piano entertainment for wedding ceremonies, wedding breakfast meals and cocktail receptions; music duos from Preston with sax, violin or flute, a wedding singer in Preston in a wedding acoustic music duo, and a Lancashire wedding band who're mainly a soul band for weddings. We hope that the packages below help you find some affordable Preston wedding ideas, using some of the best wedding musician in Preston.
Affordable Pianist for Samlesbury Hall wedding piano packages
Craig plays wedding piano at Samlesbury Hall weddings regularly, with wedding breakfast piano starting at a price of £225. As a wedding piano player, he is also available for Samlesbury Hall ceremony piano and cocktail receptions. We also offer duos offering Samlesbury Hall cocktail reception entertainment with piano and sax, piano and flute, and piano and wedding singers also available as Samlesbury Hall wedding ceremony music ideas.
Best wedding music for Bartle Hall wedding packages
Bartle Hall is a stunning Lancashire wedding venue, requiring classy music. Bartle Hall pianist Craig Smith is available for wedding breakfast piano from £200, and piano for Bartle Hall wedding ceremony piano from just £220 would be perfect. Also consider a flute player for Bartle Hall, saxophone or violin and piano duos. We are able to provide classy acoustic music and Live Lounge music for Bartle Hall in the form of Acoustics By Kate.
Wedding pianist for Eaves Hall
Eaves Hall is a stunning country hall wedding venue in Lancashire with a grand piano in its entrance hall. Craig is recommended to play the piano at Eaves Hall for wedding cocktail music and guests arrival entertainment. He is also available to provide a electric piano for Eaves Hall wedding ceremony piano music.
Wedding pianist for Mitton Hall
Mitton Hall is a fantastic country hotel wedding venue in Lancashire with a grand piano in its bar area. Craig is available as a Mitton Hall piano player, for wedding ceremony, wedding reception cocktails and guests arrival entertainment.
Wedding pianist for Brockholes Preston
Brockholes nature reserve recently got its license to host wedding receptions. Craig is available as a piano player for Brockholes wedding ceremonies and and pianist for Brockholes receptions, and is available with a wedding singer for Brockholes weddings.
The Villa Wedding piano player
The Villa, a country house hotel wedding venue in Wrea Green, Lancashire, close to Preston, Kirkham and Blackpool has a piano in its reception bar. Craig is the recommended wedding pianist at The Villa, playing wedding reception piano music and also in piano music for The Villa wedding ceremonies.
2018 Wedding Packages & Prices
The focus on 2018 pricing is "shopping local", with huge savings for Craig's most local venues, and prices starting from as little as £140 for drinks receptions, £200 for wedding breakfast piano and £220 for civil ceremony music, all including piano and PA provision.
For venues with pianos for Craig to play already on site, there is a discount of £60 on any package or combination of packages, due to the reduced time for setting set up and the savings on fuel for transporting heavy equipment.
Prices are based on travel time to each venue. Please see the table below for examples of prices for popular venues and locations. You can check the travel time to your venue from PR2 3UY on Google Maps.
Ceremony prices include entertainment for guests taking their seats in ceremony room and then awaiting the entrance; entrance music, 2 x signing of the register songs and exit music (all entirely your choice); and time to learn any music that requires it. Wedding breakfast music is for the duration of the meal, culminating roughly as coffee / bubbly is served.
Please note that there is the possibility of a small add-on for parking charges and extra time required due to off-site parking at city centre venues such as some in Liverpool and Manchester. Other than these, the prices below are all-in, inclusive of travel, any necessary equipment, insurance etc.
Price Beating
In the unlikely event that you do find a better price, Craig will beat any like-for-like wedding piano price by 5%, subject to evidence of the quote being supplied, and him having availability on your date.
Optional add-ons: POA
Portable grand piano - a glamorous choice!
Vocals by Kate Torevell - a popular choice!
Saxophone by various top UK session saxophonists - a smooth choice!
Violin by various top UK session violinists - the traditional choice!
Flute by various top UK session flautists - the romantic choice!
Piano for Corporate Functions
Prices are available upon discussion of each individual client's requirements. Enquiries from entertainment agencies are welcome.
Piano for Parties & Functions
There is no surcharge for weddings so party and function bookings are priced at the same rates as drinks reception prices (with the exception of repeat bookings).
Piano for Hotel & Restaurant Bookings
All bookings negotiated dependent on performance requirements, marketing opportunities etc.
All prices above are inclusive of insurance (most venues require this from external suppliers), travel time, all necessary equipment, and rehearsal of new material where required.
All packages, prices, promotions and offers are subject to Craig's availability on your wedding/event date. Bookings are handled by Dream Day Music.