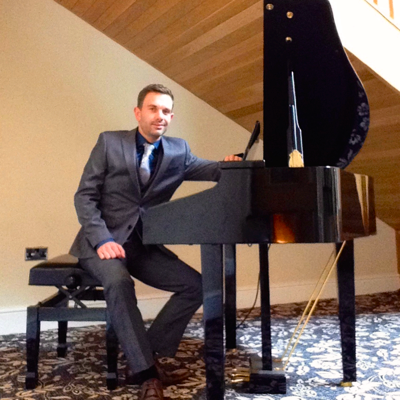 If there's one thing guaranteed to add a touch of class to your wedding ceremony, wedding reception or event, it's a live pianist.
If there's another thing, it's a having a grand piano in the room. Around the North West, there are some fabulous venues that Craig plays at regularly, all which have their own grand pianos; venues like Eaves Hall, Barton Grange, Mytton Fold, Mitton Hall and several around the Fylde and Lake District.
However, even if your venue doesn't have a piano, there's no reason that you can't have live wedding piano music. We've a range of options for supplying pianos for your wedding or event. Included as standard within the price of all bookings is the supply of a world-beating electric piano. Don't think cheap keyboard; these are touring quality Nord and Roland 'stage pianos', used by top session musicians worldwide, which sound as good as — and in the case of the Nord, better than — real grand pianos.
However, if you would like the 'look' of a grand piano, we have a couple of further options for you:
Grand Piano Hire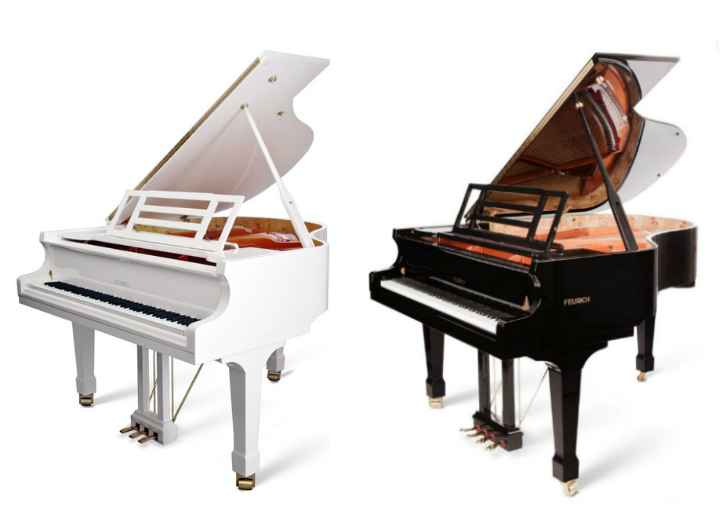 Should you be looking for something that little bit more glamorous, grand pianos in white, black and antique wood can be supplied. These can be included along with any package, usually for around £500-600, and are all real pianos rather than electric imitations.
Included in the hire price is delivery (location may vary the price a little, but not much) and tuning, which may be on the morning of your wedding or the day before, depending on your venue's preference. Also included is insurance during the transit to and from your venue, with the pick up occurring early the day after your wedding. All arrangements for the hire can be handled for you.
Grand Piano Shell Hire
If the real deal is a little beyond your budget, we are able to supply a more portable grand piano shell facade for hire in Lancashire, Cheshire, West Yorkshire, Merseyside, Greater Manchester and Cumbria. This shell is rather like a theatre 'set prop'; it is a lightweight, portable mock piano shell in which stage pianos can sit, giving the impression of a real grand piano without the expense, but retaining that fantastic sound.
The shell is available at a reduced rate when booked alongside any of Craig's event or wedding music packages or performances with other acts, such as Acoustics by Kate.
The shell, imported from European manufacturer Dutchgrand, is also available to hire for use by other pianists and keyboard players at £250 per day, plus 45p per mile for both delivery and pick-up return journeys. A reduced rates are available for week-long hires by touring companies, theatre companies, amateur dramatic societies and schools.